About Indiana Communication Specialists
Since 1987, Indiana Communications Specialists (ICS) has provided quality, dependable, equipment in the telecommunications industry. Initially, our primary objective was to buy, sell, and refurbish used telephone equipment on the secondary market. In early 1990, we began to focus our attention to providing end users with refurbished telephone equipment for up to 50% less.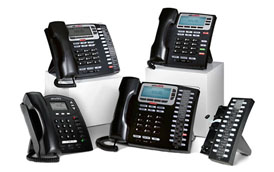 ICS offers a variety of telecommunication services including sales, consultation, cabling, and installation of voice - data - surveillance equipment. We also install and configure paging systems and magnetic door locks (using card or fob technology).

Technology is a never ending process. The communications industry presents new challenges every single day. ICS continues to research and provide solutions to meet these demands... whether you are with a major corporation or the owner of a small business.

Our professional service technicians are well equipped with the proper tools to install and test communications cabling to ensure top performance. From data jacks to fiber optics, dependable voice and data information will be available when you need it. Your business demands this.

Are you tired of sub standard service from your equipment vender or local service provider? ISC will answer your call and provide you with a solution! We are the total solution for all your communications needs.


Do you need to expand or purchase a new phone system, but it's not in your budget? Call ICS today. We can assist you in acquiring financing that provides for a $1.00 buy-out or even fair market value.

Service Area

Areas of focus are Indianapolis, Chicago, Fort Wayne, Bloomington, Lafayette, West Lafayette, Kokomo Indiana, Terre Haute, Detroit, Cleveland, Toledo, and Louisville... Our travel takes us to the states of: Indiana, Illinois, Michigan, Kentucky, Ohio.